The Attea Flyer Newsletter - 11/17/2023
The Attea Flyer The weekly newsletter for Attea families ‌ ‌ ‌ ‌ ‌ ‌ ‌ ‌ ‌ ‌ ‌ ‌ ‌ ‌ ‌ ‌ ‌ ‌ ‌ ‌ ‌ ‌ ‌ ‌ ‌ ‌ ‌ ‌ ‌ ‌ ‌ ‌ ‌ ‌ ‌ ‌ ‌ ‌ ‌ ‌ ‌ ‌ ‌ ‌ ‌ ‌ ‌ ‌ ‌ ‌ ‌ ‌ ‌ ‌ ‌ ‌ ‌ ‌ ‌ ‌ ‌ ‌ ‌ ‌ ‌ ‌ ‌ ‌ ‌ ‌ ‌ ‌ ‌ ‌ ‌ ‌ ‌ ‌ ‌ ‌ ‌ ‌ ‌ ‌ ‌ ‌ ‌ ‌ ‌ ‌

A Moment with Mrs. O'Donnell

Dear Attea Families,

We had a fun High Five Friday with the Glenview Fire and Police this morning. Thanks for all your service to our school and community. We all enjoyed the extra smiles to start our day and celebrate the end of Trimester 1.

Next week, we will have modified schedules for SELbrations for our students to work on team-building activities to and to celebrate and engage in activities regarding our cultural diversity at Attea. Our students will also be goal-setting in daily attendance, attending class on time, positive behaviors, work completion, and academics. We look forward to an amazing Tri. 2 and will honor and recognize our students at our Tri. 1 Spirit Assembly on Friday, December 1st!

I am honored to serve all our students, families, and staff as Principal of Attea. I want to give heart-filled thanks to all of you! I hope everyone can relax, appreciate the time with friends and family, and show thoughtfulness to each other over the Thanksgiving break.

With Kindness,

Mrs. O'Donnell

Principal
The Week Ahead

Mon., 11/20(Blue Day)

SELebration Day #1(special schedule, see below)

Beginning of Trimester 2

Kpop Club - 3:15-4:15pm
Pithons(Math Club) - 3:15-4:15pm
Boys Basketball at Home vs Wood Oaks - 4:30pm
Girls Basketball at Wood Oaks(7/8) - 4:30pm

Tues., 11/21(Silver Day)

SELebration Day #2(special schedule, see below)

NO LEARNING LABS
NO LATE ACTIVITY BUSES

Wed., 11/22

Institute Day - No School

Thurs., 11/23

Happy Thanksgiving! - No School

Fri., 11/24

Thanksgiving Break - No School







A Note about Learning Labs
Please Remember:
Learning Labs Session 1 ended on 11/16
Session 2 Learning Labs starts 12/4 - 12/14; then resumes after Winter Break on 1/8/24
A Further Look Ahead
There will be no The Attea Flyer edition for 11/24. Here is a look at what's happening the week after Thanksgiving break.
Mon., 11/27(Blue Day)
Cosplay Club

- 3:15-4:15pm
Kpop Club - 3:15-4:15pm
Pithons(Math Club) - 3:15-4:15pm

Fall Flyer Follies Dry Tech. Rehearsal

- 3:15-5:00pm
Tues., 11/28(Silver Day)
Dungeons and Dragons Club - 3:15-4:15pm

SAIL(6th Grade) - 3:15-4:15pm

Fall Flyer Follies Act 1 Dress Rehearsal- 3:15-5:00pm

Boys Basketball at Gemini(8/7)- 4:30pm

Girls Basketball at Home vs Gemini - 4:30pm
Wed., 11/29(Blue Day)Late start
Art Club - 3:15-4:15pm
Gamers Club - 3:15-4:15pm
Podcast Club - 3:15-4:15pm
Robotics Club - 3:15-4:15pm
Student Voice Committee - 3:15-4:15pm

Fall Flyer Follies Act 2 Dress Rehearsal- 3:15-5:00pm

Boys Basketball at Home vs Central- 4:30pm

Girls Basketball at Central(8/7)- 4:30pm
Thurs., 11/30(Silver Day)
Alternative Strings - 3:15-4:15pm
Environmental Club - 3:15-4:15pm
Flyer Pep Band - 3:15-4:15pm
Improv Club - 3:15-4:15pm
Boys Basketball at Home vs Caruso - 4:30pm
Girls Basketball at Caruso(7/8) - 4:30pm

Fall Flyer Follies Final Dress & Cast/Crew Dinner - 3:15-6:00pm
FALL FLYER FOLLIES SHOW! - 6:30-8:30pm
Fri., 12/1(Blue Day)
Trimester 1 Spirit Assembly (special schedule, see below)
Club and Group Picture Day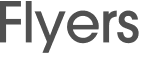 Together We Make Beautiful Music!
The first annual Glenview Sings Choir Festival was a success! ALL 5th-12th grade choir members from Glen Grove, Hoffman, Pleasant Ridge, Attea, Springman and Glenbrook South joined together for a morning of games, rehearsals and fun, culminating in a mega-choir performance that was recorded by the GBS TV crew! All our singers had a blast, and we are already looking forward to the second annual festival!
Order Your 23-24 Yearbook
Please remember that the school yearbook is an
optional purchase
. Students will only receive a yearbook if one is ordered and purchased. If you would like to ensure your child gets a yearbook, please order one as soon as possible. The yearbook fee is $23.00. If you are still determining if you ordered a yearbook already, parents can find the information in
PowerSchool
in the
Fees
section or call
Diane Kaneshiro
in the school office at 847-486-7703. It is better to ask if the purchase was already made than to pay twice! Payment can be made through
e~Funds
(Pay for Optional Fees) or by sending cash or a check to the main office.
To date, 489 yearbooks have been purchased.
Don't miss out on this treasured memory.
ORDER A YEARBOOK TODAY!
Please Support Our Candy Drive

Hope Club is sponsoring a candy drive. The candy will go to the Ronald McDonald House, a charity dedicated to supporting families with critically ill children.

Please drop off your candy in the main office by November 21st.











Accurate daily attendance is important to provide for the safety of our students.
Please call attendance line before 8:30am.




The PTA keep you informed and offer an opportunity for you to share your voice. We are always recruiting new volunteers and hope that you join us.
Please use this link to join the PTA
https://spatpta.memberhub.com/store
As an all-volunteer organization, we thank you for your time, energy and support in helping the SP-AT PTA. Let's have a great year supporting our schools and our kids!




Food For Thought: Family Recipe Contest!

Dear D34 Families,

The D34 Food & Nutrition Services Department wants to serve your favorite family recipe on the D34 lunch menu this spring.

Submit a recipe for an entree or side dish (fruit, vegetable, or grain). All recipes will be reviewed by a panel of Food & Nutrition Services staff members. Finalists will be updated to meet the federal nutrition guidelines and then tested and rated by students.

The winning recipe will be featured on the school menu this spring! The winning family will be interviewed so we can share the story of their special food on social media, the D34 website, and in the cafeteria. The winning student(s) also will be invited to help serve their recipe at lunch.

Share your family's culture and traditions by sharing your family recipe - submit online by November 30!
November 2023 Issue



Email Us:
Diana O'Donnell, Principal
Allyson Thorne, Assistant Principal for Teaching and Learning
Heather Santella, Assistant Principal for Student Services
Amy Frederick, Student Success Coordinator
Call Us:
Main Office#: (847) 486-7700
Attendance#: (847) 486-7712
School Nurse#: (847) 486-7716
Find Us Online:





| | | |
| --- | --- | --- |
| | | Attea on Instagram |
Laurie Ford

Laurie is using Smore to create beautiful newsletters