Classroom News
Primary tabs
Classroom Updates
Mr. Choo
- Science Teacher
Science News 1/23 (01/23/2017)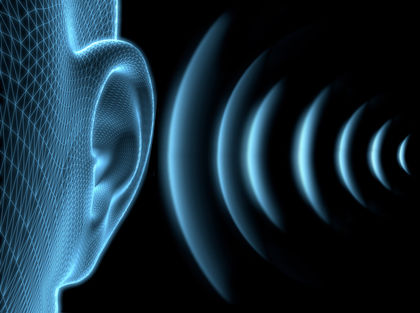 In science, we are studying waves and their properties. We will be exploring two type of waves based on medium: mechanical and electromagnetic. We will also examine two forms of waves: transverse and longitudinal. Students will carry out many experiments to build their understanding of waves and their properties.
Sincerely,
Jung Choo
Mrs. Downey
- Social Studies 7th grade
Social Studies 11/10/17 (11/07/2017)
Social studies classes are wrapping up their first regional study of Europe. Students began the unit by exploring Europe's physical features, climate and political divisions. To wrap up our map portion of the unit students completed two intensive summative maps and took an assessment. I was extremely impressed and pleased with the quality or work the students turned in for a grade. Most recently we have begun our look at the human characteristics of Europe. We were able to skim the surface of the major historical periods to give students a glimpse at the contributions and impact European history still has on the world today. This week and next week students will compare and contrast the major economic and government types using current European countries.
Mr. Dzianott
- Language Arts Teacher
FUTURE Project and Reflection (04/27/2018)
As we get toward the end of the 8th grade experience, I continue to challenge readers and writers to dig deeply into literature and to work hard to create meaningful writing. The two projects we are working on include the FUTURE PROJECT and the end of the year Reflection process. The FUTURE PROJECT involves students doing research on either Climate Change or Science Change. This unit began with an exploration of literature in two closely related genres: Science Fiction and the new and growing genre of Climate Fiction. From our study of literature, we have branched off into some research to discover information on either Climate Change or Science Change (looking at future growth and learning related to science). Students are also beginning to reflect on their middle school experience with a goal of writing either a Graduation Speech or a Graduation Poem. A handful of students will be chosen to present their Speech or Poem in the Graduation ceremony.
Shakespeare (01/26/2018)
During January and part of February our LA classes are studying Shakespeare. We are reading
A Midsummer Night's Dream
and learning about the magical language of Shakespeare. Besides learning the story, the characters, and the themes, students are learning how to "Break the Code" of the complex poetry and how to translate lines into their own words. Once they can do this, students can begin to dive deeply into meanings, including humor, commentary on life, and complex and hidden themes. Our goal is for students to appreciate just how many wonderful ideas and how much stunning literary art is buried in the work of the Bard. An even broader goal is for students to appreciate that language is an art, and that they, themselves, can raise the level of their own writing when they consider it as an art form.
Narrative Poetry (12/07/2017)
During December we are pursuing a genre study of Narrative Poetry in Writing Workshop. Students are reading a series of poems that tell stories and we are discussing these and analyzing them for key elements of this genre. Students will also be following a writing process that guides them to build toward poetry by beginning with prose. To date, we have worked on a series of Journal entries to build a bank of ideas from which to write. In Reading, students are developing skill in presention and analysis by presenting Book Talks. We had fun discovering the meaning of disfluencies (filler words such as uh, um, like) and learning how to avoid the use of these. By the time Winter break arrives, students will have completed a couple of Pithy Book Talks and at least one Narrative Poem—accomplishments they can celebrate as we go on break.
Finishing the Portfolio (11/14/2017)
Students are working hard to complete writing for their Portfolio collection. They have been working during most of the trimester on various pieces of writing of their own choosing. Now we are in the last week of our work, and students are doing final revision and editing to a variety of writing that includes short stories, flash fiction, memoirs, essays, slice of life pieces, haiku, free verse poems, and more. It is exciting to see the variety of creative ideas as well as the quality of writing begin produced. Portfolio work is due on Monday, November 20. Students will have a chance to share work with each other during a Publication Celebration the following day. We will celebrate the writing and then enjoy Thanksgiving Break!
Building Foundations for Progress (10/06/2017)
As we move deeper into Writing Workshop, students are developing their skills in using revision and editing strategies. All students are making progress on personal writing projects and are preparing to share some writing in a "Mini Publication Celebration" next week.
Students have completed an initial Lettersay, or a "Letter Essay," in which they discuss a book they have read recently. The Lettersay requires students to write a statement that responds to multiple aspects of the story which they self-select from a menu of possibilities. They must convey personal insights, include and analyze an excerpt, and discuss the theme (or central idea) of a novel or book. After this first Lettersay, students self-assessed and will continue to think about how to improve on the next Lettersay.
In all aspects of our class, I am emphasizing that students self-evaluate and reflect on their own learning. A self-evaluation asks students to assess a product, whereas a reflection asks them to evaluate how effective they are in a process. The ultimate goal of teaching students self assessment is for them to take responsibility for their own learning and to develop skill in judging the quality of their learning and products. These are skills we will work on all year long.
Mrs. Marfise
- Writing Teacher
Mr. Buzard - Teaching While Mrs. Marfise Is On Leave (08/27/2018)
Hello Patriot Families - My name is Scott Buzard and I am "guest teaching" in Mrs. Marfise's reading classes while she is on maternity leave. She should be returning to meet and teach her classes in mid-October. I am celebrating my 46th opening week in District 34 middle schools, as I began teaching at Springman in 1973. Over a thirty-nine year career I taught social studies, language arts, and physical education at Springman before "retiring" in 2012. Since then I have served the district as a long-term substitute for extended teacher leaves. My wife, Barbara Buzard, retired from Springman teaching at the same time in 2012 and we have often combined forces to fill those leaves. By the end of this year between us we will have completed 21 long term positions, about evenly split between Attea and Springman. Currently she is teaching seventh grade reading at Springman (Pegasus) while I will be teaching reading here at Attea. Over the years we have had the pleasure of teaching and knowing many "second generation" students and I have already come across several on the current Patriot team. Currently the classes are in the early stages of creating a writing community. Our first assignment will be either a "Bio Poem" or "Where I Am From Poem" to be shared and posted in the classroom. Then we will move on to "Six Word Memoirs" as a way to succinctly relate an engaging tale in, literally, only six words. I am very much enjoying getting to know your children and am impressed with their positive attitude as we begin the school year together. Please do not hesitate to contact me at sbuzard@glenview34.org if you have any questions. I will be presenting at curriculum night and look forward to meeting parents in person.
Mrs. Sandiford
- 7th Grade Jigsaw Math Teacher
8SA - Algebra - Week of February 22nd (02/19/2016)
This week we are finishing up Chapter 4 our Introduction to Functions. We have one more
lesson on Monday then we will review on Wednesday.
The test will be on Thursday, February 25th.
To study for the test, students can work on their Chapter 4 Study Plan on MathXLforSchool.com as well as complete the practice test that will be posted on Schoology on Monday. Looking forward, o
ur next chapter is on Linear Equations.
8SA - Algebra - Week of January 25th (01/25/2016)
This week we are finishing up Chapter 3.
Monday: Lesson 3-8: Unions and Intersections of Sets
Wednesday: Chapter 3 Review
Thursday: Chapter 3 Test
Friday: Begin Chapter 4 on Functions
8SA - Algebra - Week of January 19th (01/19/2016)
This week students will be learning how to:
solve and graph compound inequalities

solve equations and inequalities involving absolute value

find the union and intersection of sets
Our next test on Chapter 3 will be Wednesday, January 27th.
Mrs. Ward
- Language Arts Reading
Curriculum Night 9/14/17 (09/17/2017)
Thank you to all that were able to come to Parent Curriculum Night on September 14. Also, a big thank you to all parents for helping foster such a connected learning community. I have attached my
presentation
and the
PTA Parents' Guide to Student Success in the Common Core
. Please feel free to contact me with any questions and/or concerns.
Beginning of the Year 2017-18 (09/01/2017)
Welcome back to school! Just like peeling off the layers of an onion, we are getting back into the endeavors of reading class. (Some may be crying, but most are looking forward to digging deeper into reading.) Our first mini-unit required students to go back to their independently read summer book and think about a "Takeaway." According to Merriam-Webster, the definition is "a conclusion to be made based on presented facts or information: a main point or key message to be learned or understood from something experienced or observed." For their takeaways, students have decided on themes, central ideas, and authors' purposes, while including their own personal thoughts. Next, students were required to research informational texts in order to find a connection to their summer books. Students have found interesting connections between topics, themes, central ideas, and authors' purposes. By the end of all this research, students will present their summer books to a small group of students to practice speaking and active listening skills. The learning target on comparing and contrasting fiction and nonfiction will be a common thread throughout the year.

Yet another layer to the beginning of this year, the teacher models students received for the Top Book Takeaway project came from some inspiring texts, Oh the Places You'll Go by Dr. Seuss and "A Good Reason to Look Up" by Shaquille O'Neal. Both texts encouraged a "takeaway" about the difficulties of growing up but the importance of never forgetting your personal values and goals.

Summer Reading Log 2017 (06/09/2017)
Congratulations on a successful seventh grade year! I hope everyone gets a chance to relax, rejuvenate, and READ. Students are required to read about 200 pages or one book over the summer. Parents are asked to verify their student's reading with their signature on the Summer Reading Log, which is attached to this post. I look forward to hearing about your great summer reads next school year!
Our Final Reading Classes (06/03/2016)
As of Friday, June 3, we have completed our reading and analysis of George Orwell's allegorical novel, Animal Farm. A final exam focused on the story, symbolism, and Orwell's message. The grades for the test have been posted. Next week we will take the opportunity to view the TNT network's Animal Farm movie and can compare and contrast their version of the classic tale with the novel. It has been a great pleasure spending the trimester with the Patriot team during Mrs. Ward's maternity leave. I will miss the students and wish them the best in high school.
Social Studies - Latin America Unit Nears Completion (05/27/2016)
This past week we studied Cuba - a gateway to The Americas from Columbus' time. We also examined its changing relationship with the U.S. between 1902 and the present. Next we looked at Brazil, a country of superlatives in both land and challenges. Finally, we focused on Chile - one of the most varied countries on earth in terms of landform and climate. Next week we plan to study Venezuela, Haiti, and the Dominican Republic before taking a test on Friday to conclude the unit. A Latin America Political Map assignment is due on Tuesday and students will be given a review packet to help prepare for Friday's test.